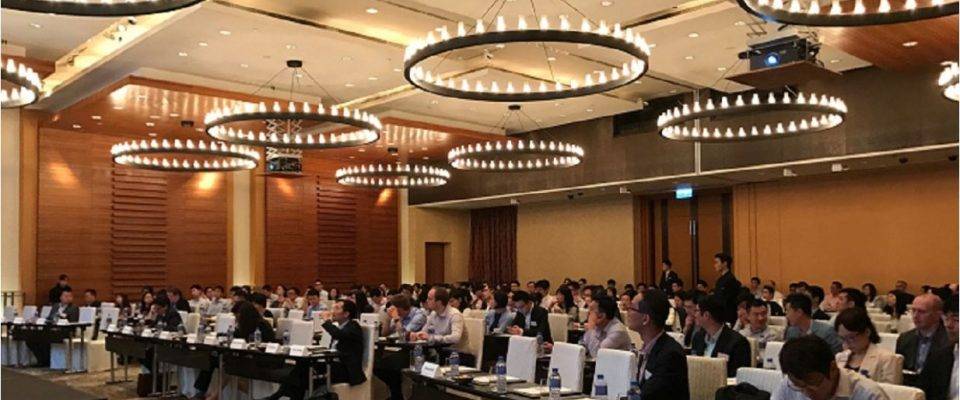 Asia's Joint Regional Seminar (JRS) to come to Sydney
---
For the first time, since its inaugural event in 2002, the Joint Regional Seminar (JRS) will come to Sydney this August. Kitty Chan explains the importance of the Seminar to the Asian region.
The JRS is an annual event co-organised by the Institute & Faculty of Actuaries (UK), the Society of Actuaries (USA) and our Actuaries Institute in Australia, together with the support of the following local Asian actuarial societies in the region:
Actuarial Society of Malaysia (ASM)

The Society of Actuaries of Thailand (SOAT)

Actuarial Society of Hong Kong (ASHK)

The Society of Actuaries of Indonesia (PAI)

Actuarial Institute of Chinese Taipei (AICT)
The first JRS was held in 2002. It is designed to assist actuaries and other professionals in meeting their CPD requirements. The program is made up of regional and local sessions and has left footprints in most Asian cities over the last 10 years.
"JRS has been, and still is, recognised as one of the major Actuarial CPD component in Asia."
This year, JRS has been extended to cover two additional locations – Jakarta and Sydney. The Institute is very excited to host a JRS Seminar in Sydney.
The Institute is pleased to announce that for the first time, we will be hosting the JRS on 3 August 2018 in Sydney. The theme for JRS 2018 is: "Back to the Future - Challenges and Opportunities in an Increasingly Digital World".
Registration for JRS 2018 Sydney is now open! For those of you who have an interest in the Asian market and are keen to learn about issues affecting the different regions, please consider coming along and joining us at the JRS! There will be ample time for networking and opportunities to meet influential regional speakers.
For more information, please kindly see the attached Click