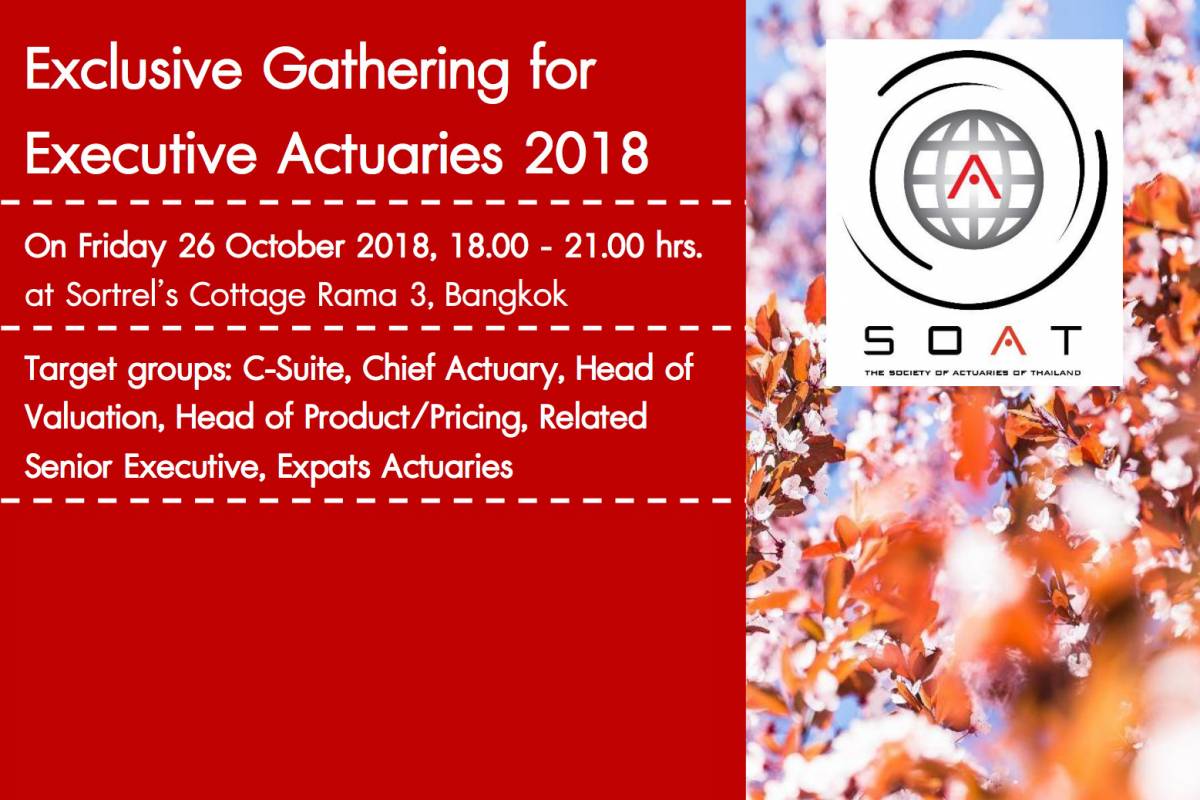 EXCLUSIVE GATHERING FOR EXECUTIVE ACTUARIES 2018
---
Friday 26th October 2018
At Garden Room, Sortrel's Cottage @Rama3, Bangkok
Dear all,
The Society of Actuaries of Thailand (SOAT) is delighted to cordially invite you to join the "Exclusive Gathering for Executive Actuaries 2018" as details shown below:
Activities:
Opening speech by K. Tommy Pichet, President of SOAT

Special Talk by K. Thanita Anusonadisai, Director of Capital and Solvency Supervision Department, Office of Insurance Commission (OIC) on "Role, Impact, and Supervision of Actuaries in 2019"
Language:                        English
Date &Time:                     Friday 26th October 2018, 18.00 – 21.00 Hrs.
Target groups:                C-Suite, Chief Actuary, Head of Valuation, Head of Product/Pricing, Related Senior Executive, Expats Actuaries.
Entrance Fee:                  1,400 baht (VAT included)
For more information, please kindly see the brochure as attached.
If you have any questions, please feel free to contact K. Belle or K. May Tel.  (668) 0559-4555 or Oraphan.panit@soat.or.th , Thanaporn.nakson@soat.or.th